Download Inkscape Graphics Editor setup free for windows. Inkscape is an excellent application for creating vector images, editng the photos with the latest editing tools.
Inkscape Graphics Editor Overview
The Inkscape 2020 is one of the best and top-rated photo edting and creating software among the best photo editors. Inkscape Graphics Editor fulfills the requirements of all the developers, so rather if you are an illustrator, designer or web designer there are many tools available for you. It supports many advanced SVG features like markers, clones, shapes, paths, text, transforms, gradients, node editing and alpha blending. Inkscape Graphics Editor makes it quite easy to edit nodes, perform complex path operations and trace bitmaps. The best and unique feature of the Inkscape Graphics Editor is its storing the graphics in a vector format. Vector graphics is a resolution-independent description of the actual shapes and objects that you see in the image.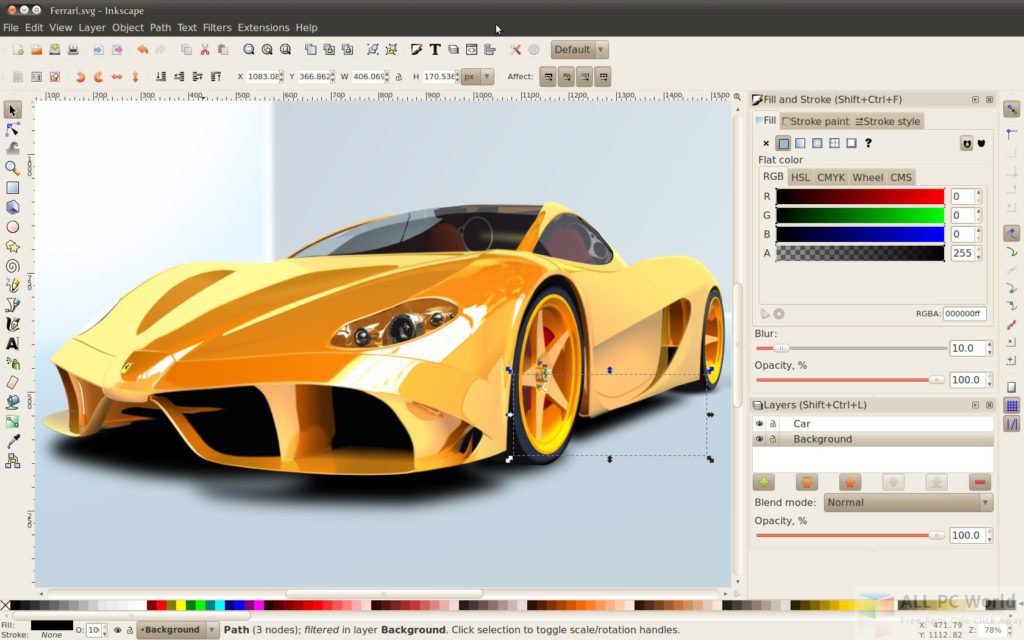 Other basic operating related to image editing like resizing, color correction, image adjustment, and image transformation is quite easy and simple. With all these great features Inkscape also has very attractive and user friendly interface. So if you are looking for an ideal editor to edit and create your vector graphic then Inkscape Graphics Editor is best software to meet your requirements.
Features of Inkscape Graphics Editor
Flexible drawing tools
Attractive and user friendly interface
Easy to install and use
Latest painting and brushes
Complete toolkit for vector graphic
Excellent compatibility with latest operating systems
Color correction and image adjustment
Broad file format compatibility
System Requirements for Inkscape Graphics Editor
Operating Systems (win XP, win Vista, win 7, win 8, win 8.1 and win 10)
Installed Memory (RAM): 1 GB Recommended
100 MB HDD
File Name: Inkscape-32bit.exe,inkscape-0.91-x64.msi
File Size: 41 MB, 94 MB
Download Inkscape Graphics Editor Free
Click on the link given below to download Inkscape Graphics Editor setup free. This is complete offline setup of Inkscape which is compatible with all famous operating systems.
32 bit